Alpha-lipoic acid
| | |
| --- | --- |
| Availability: | In stock |
| Unit price: | € 0.14/capsule |
| Expected delivery: | May 20, 2022 |
Ajándék termék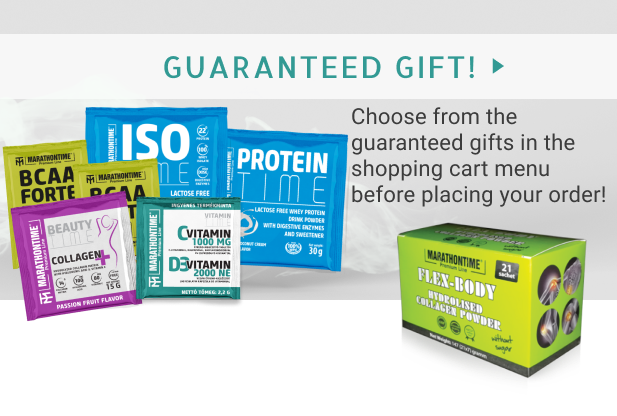 Description
 Marathontime ALA

Why do we recommend Marathontime ALA?
Excellent antioxidant
Soluble in both water and fat
1 capsule a day is enough to achieve a strong antioxidant effect
It can lower blood sugar
 
Marathontime ALA Antioxidant formula
One of its most important properties is that it acts as an insulin mimic, which means it can lower your blood sugar just like insulin. That's why it's a very popular dietary supplement for dieters.
The human body can produce it in small quantities. Foods include broccoli, spinach, yeast, potatoes, beets, beets, and red meats.

Packaging: 60 soft gelatin capsules
CONTENT:
| Name | In one serving (1 capsule) |
| --- | --- |
|   |   |
|   Alpha-lipoic acid (ALA) |  250 mg |
Ingredients: : weight gain (soybean oil), gelatin, alpha-lipoic acid, wetting agent (glycerin), antioxidant (lecithin), polish (beeswax), purified water, dye (brown iron oxide)
Quality: ALA and all other Marathontime products are made from safe ingredients.
Warning: A dietary supplement is no substitute for a balanced, varied diet and a healthy lifestyle!
* Claims not scientifically substantiated by the European Food Safety Authority (EFSA) and not certified by the European Commission (EC).

Dosage recommendation: It is recommended to take 1 ALA capsule daily.
Reviews
There are no reviews for this product.