MT Protein Time 907g Chocolate LACTOSE FREE EU
| | |
| --- | --- |
| Availability: | In stock |
| Unit price: | € 0.62/serving |
| Expected delivery: | May 20, 2022 |
Ajándék termék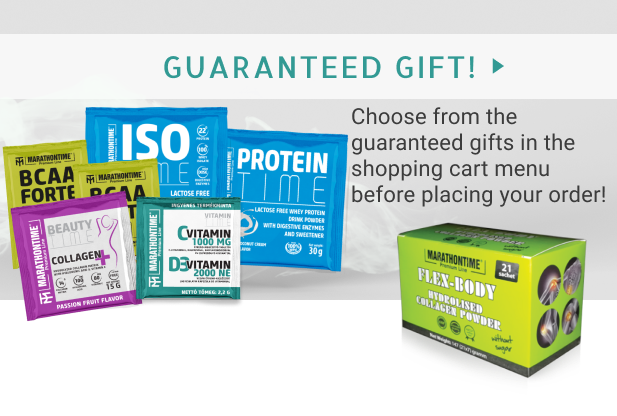 Description
 Protein Time - Premium Quality Lactose Free Whey Protein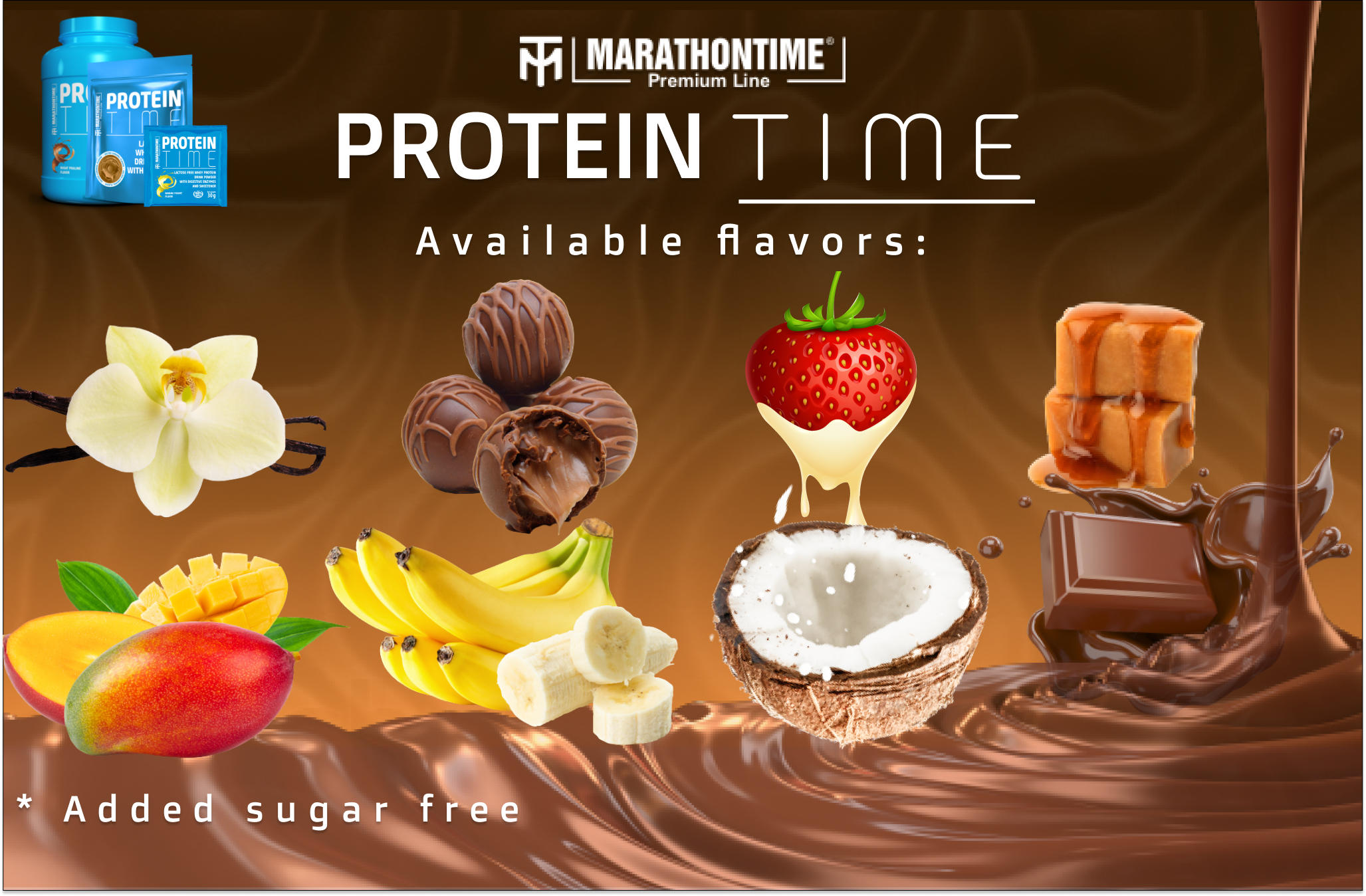 Flavors: * Chocolate * Mango Smoothie * Salty Caramel * White Chocolate-Strawberry * Banana-Yogurt * Nougat Praline * Coconut Cream * Vanilla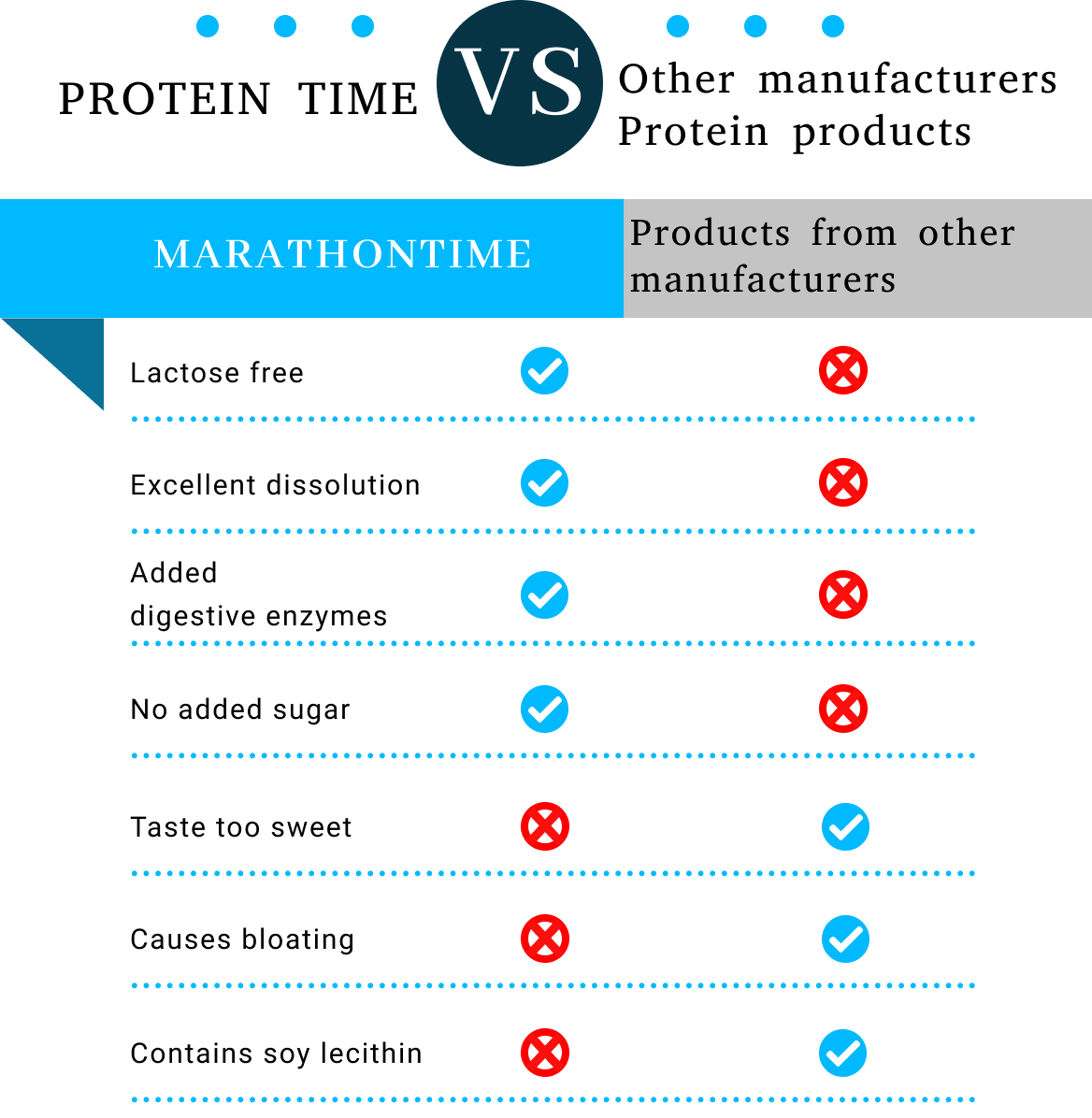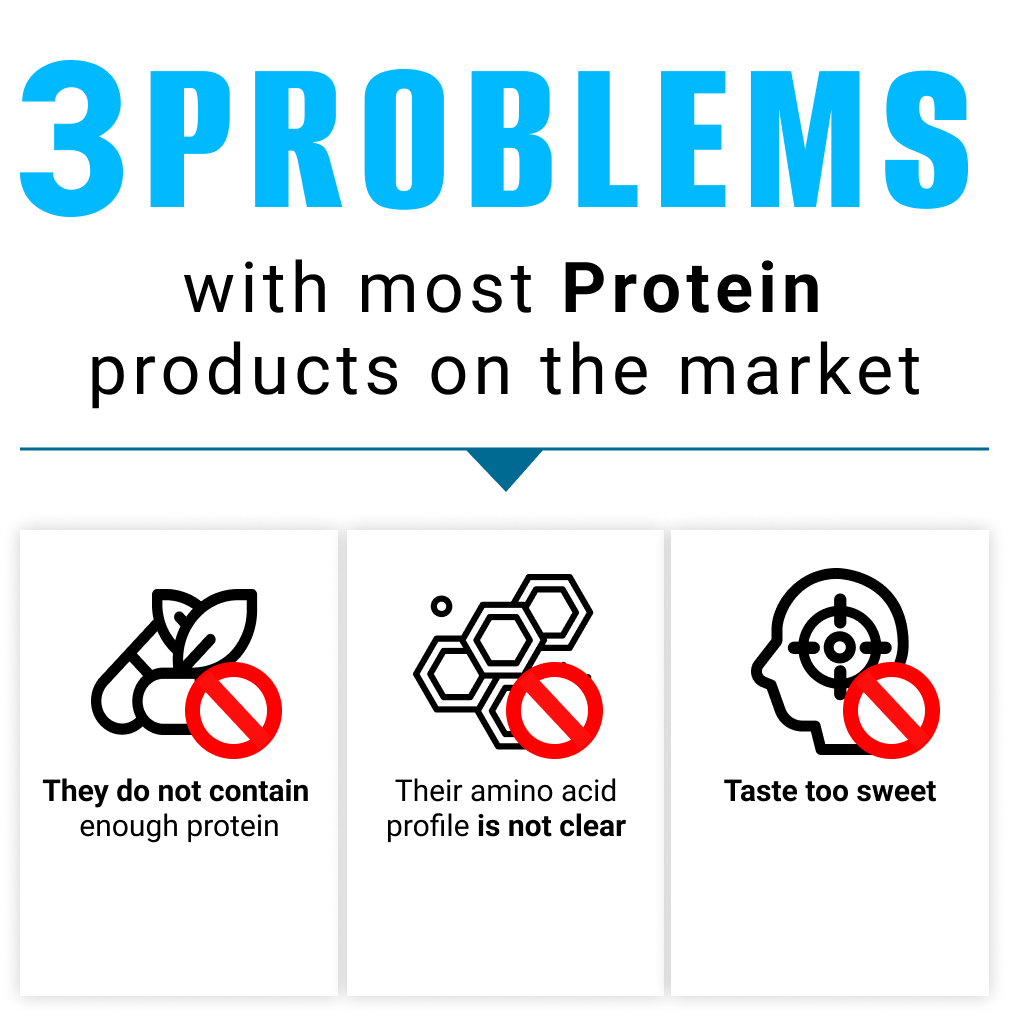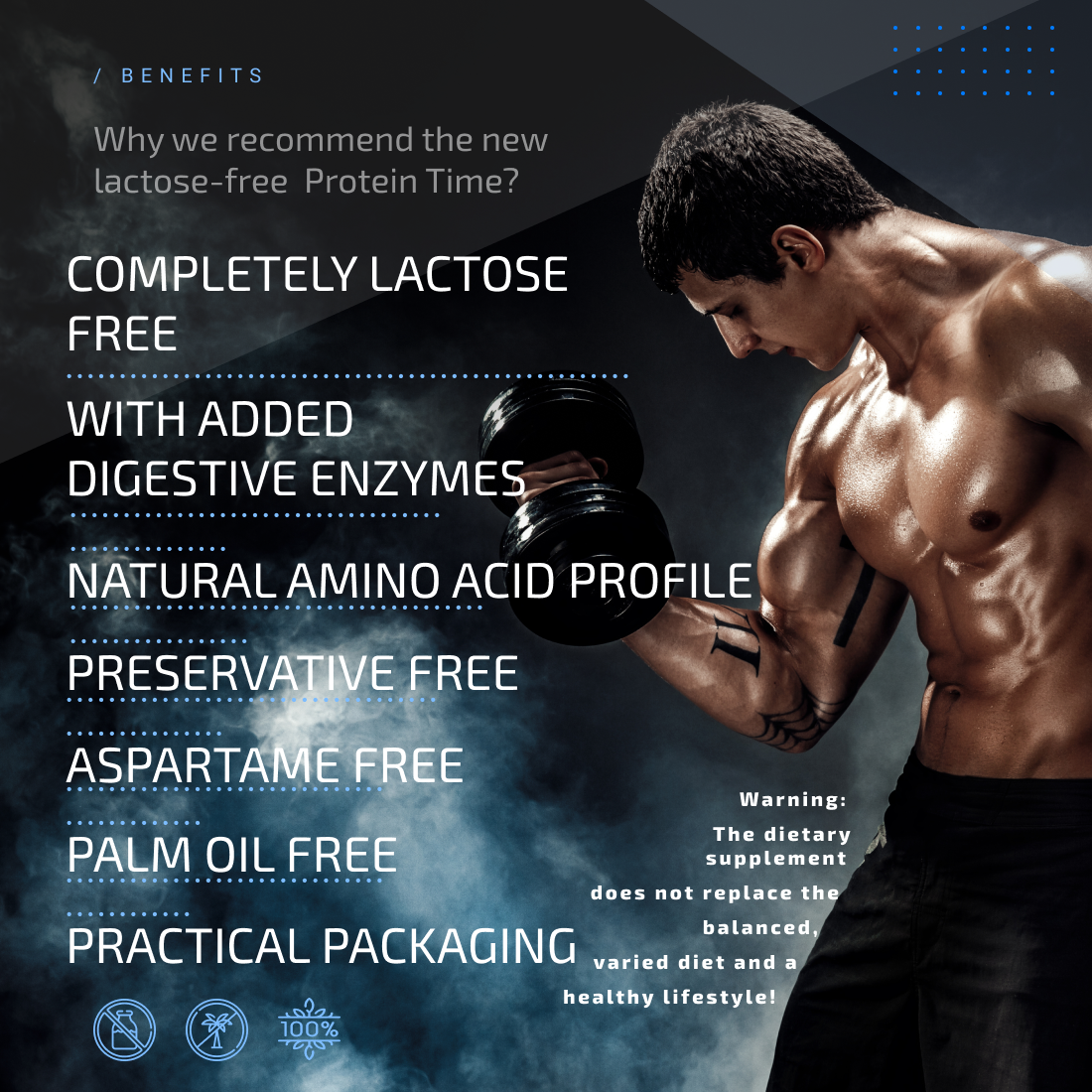 Get the most out of yourself with the new Protein Time Protein Concentrate!
Adequate amount and quality of protein intake is essential for regeneration and muscle building, but there are many other positive physiological effects of protein on the body.
·        Protein balances the pH of the blood.
·        Protein Serves as an energy source when carbohydrates are not available (eg weight loss)
·        Protein is involved in hormone production and maintenance of hormone levels
·        The protein contributes to the proper functioning of the body's immune system
·        Protein helps maintain fluid balance in the body
Protein Time is a premium quality whey protein for your muscle growth.
Protein Helps To Increase And Maintain Muscle Mass And Maintain Healthy Bones. *
* Claims scientifically proven by the European Food Safety Authority (EFSA) and authorized by the European Commission (EC).
Packaging: 30 g / 907 g / 2270 g.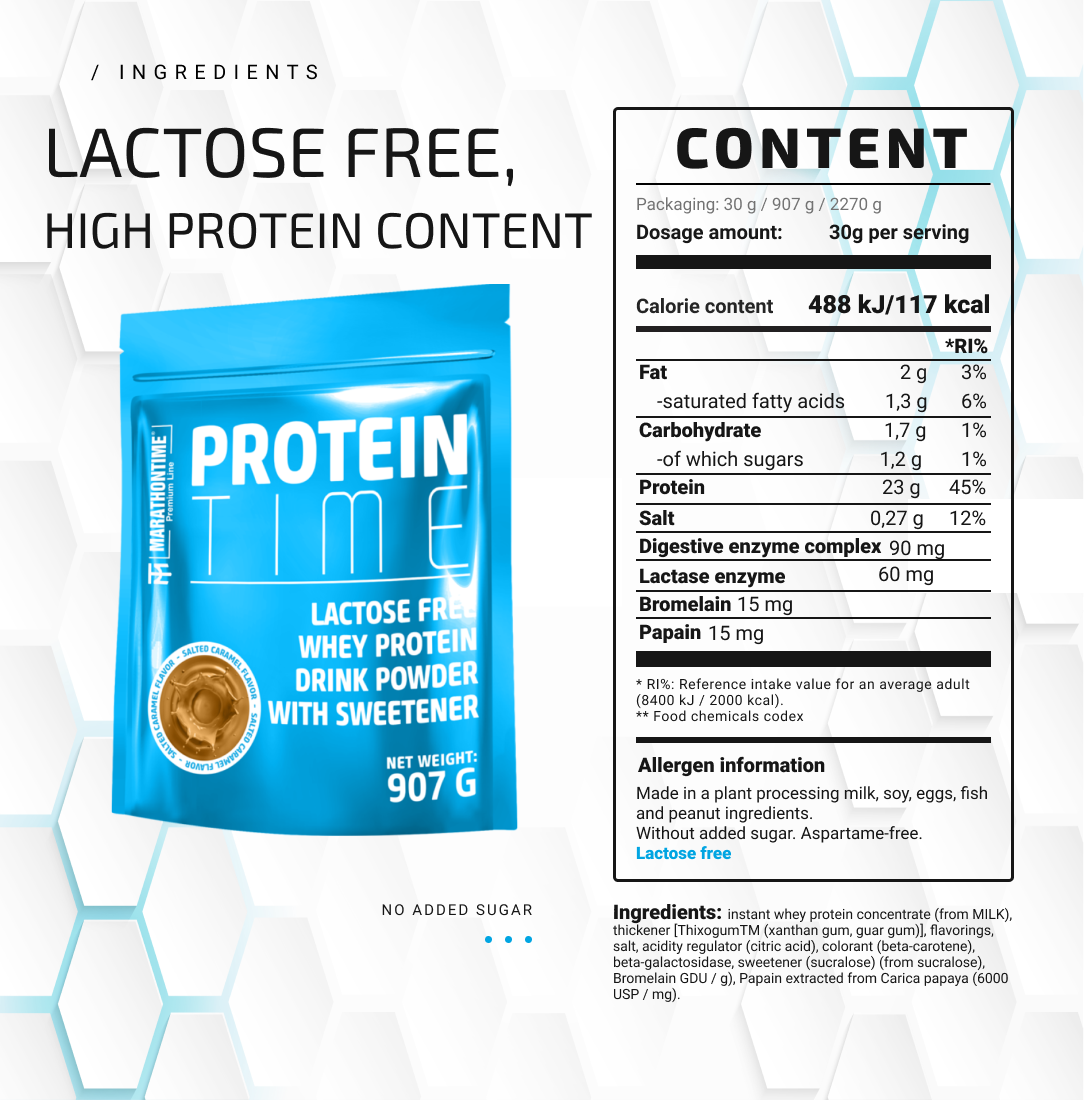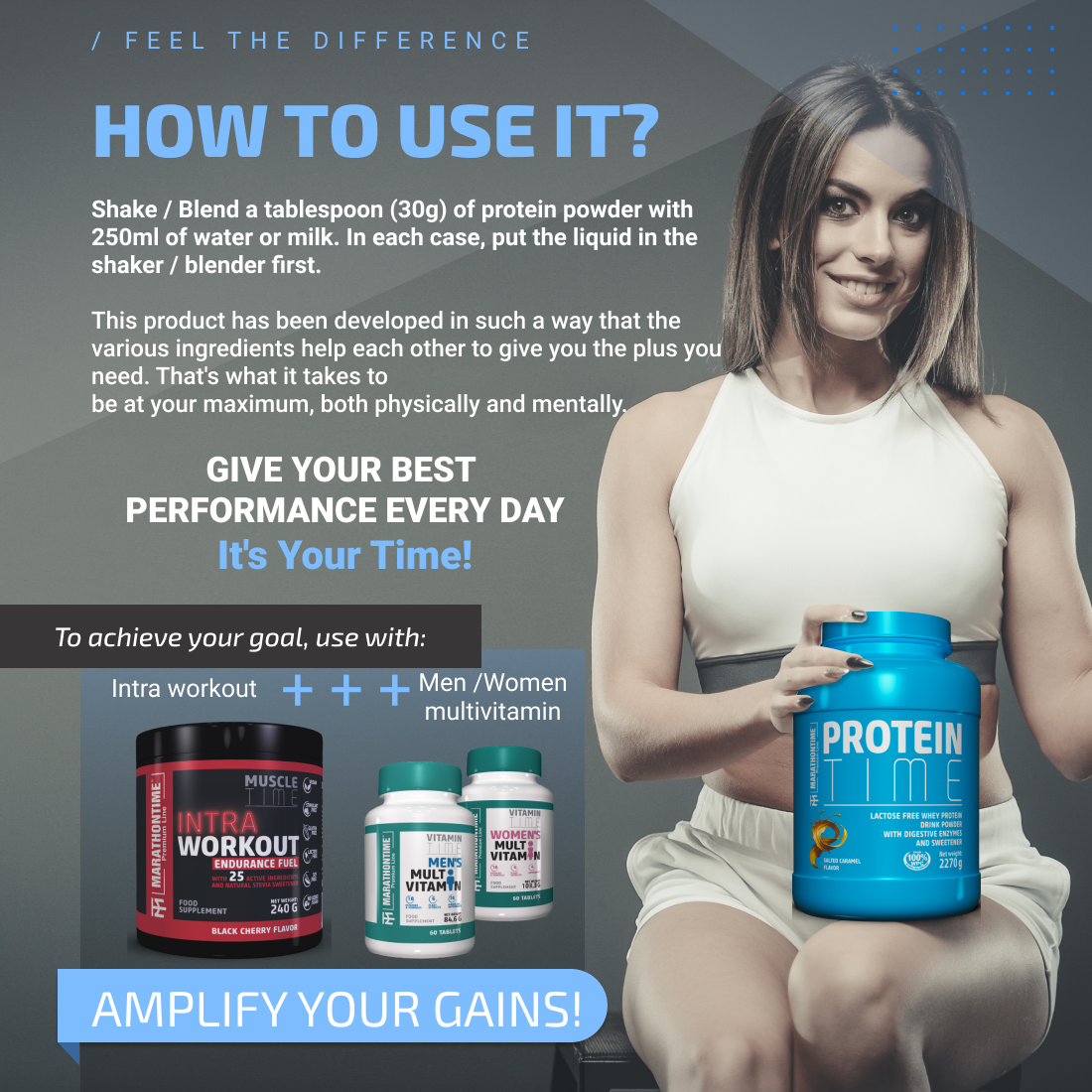 Reviews

4 rating




Zoli
|

30/09/2020
Sokféle fehérjét próbáltam már, de eddig ez a kedvencem. Vízzel és tejjel is nagyon finom és krémes állagú.
K. Vivi
|

04/07/2020
Számomra a legnagyobb előny a Protein Time finom ízein kívül, hogy egyáltalán nem okoz puffadást és egyáltalán nem görcsöl a hasam tőle, mint ahogy a többi shaketől szokott:) Csak ajánlani tudom!
Sz. Gergő
|

28/06/2020
Már több hónapja használom a Marathontime fehérjéit és teljesen meg vagyok elégedve vele. Edzés után fogyasztva egyszerűen erőt ad, érzem ahogy dolgozik a testemben... Imádlak Titeket!
R. Miklós
|

01/05/2020
Erősen vezeti a piacot..Rengeteg fehérjében csalódtam már, a Protein Time viszont kítűnően oldódik, a sós karamell íz egyszerűen csodálatos