More pictures







Protein Time Lactose Free 907g Salty Caramel Flavor
Sale duration:
18/11/2021 - 01/12/2021
Get in shape! Brand new lactose-free protein concentrate for strong muscle
Average Rating:

(7)

Unit price:
€ 0.49/serving
Expected delivery:
December 02, 2021
Availability:

In stock
Protein helps to increase and maintain muscle mass as well as maintain healthy bones.

High protein content

Lactose free

No added sugar

Instantized formula

With added Digestive enzymes

Popular product
Description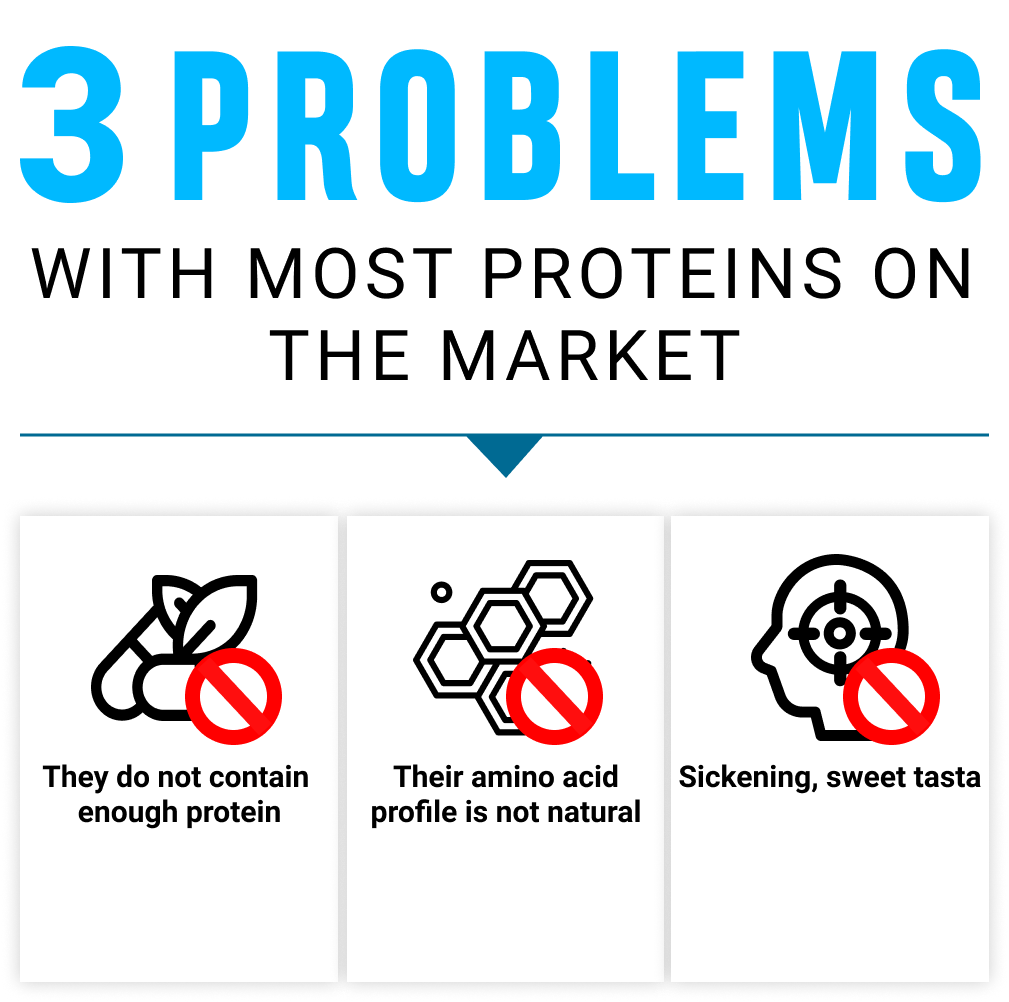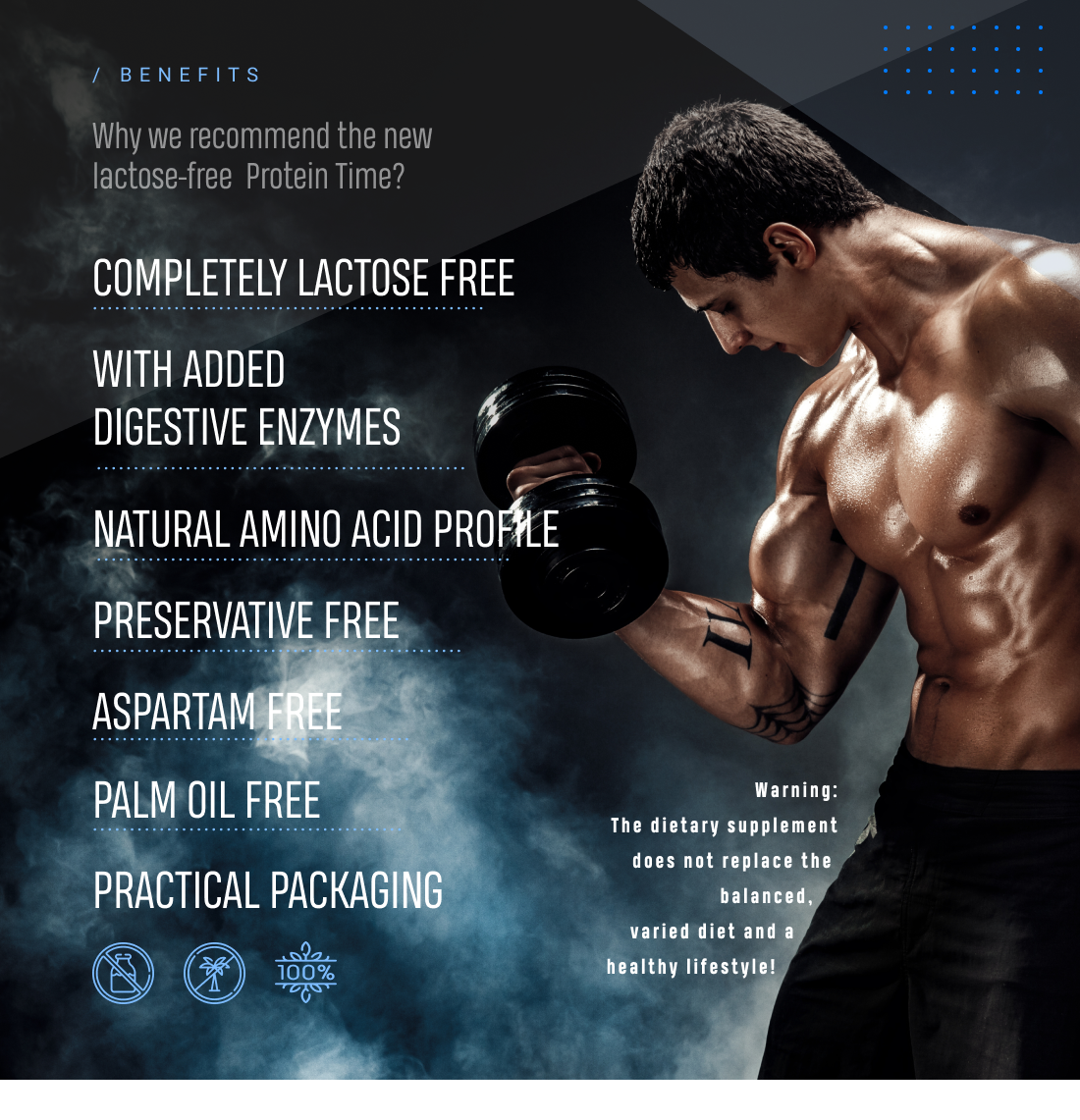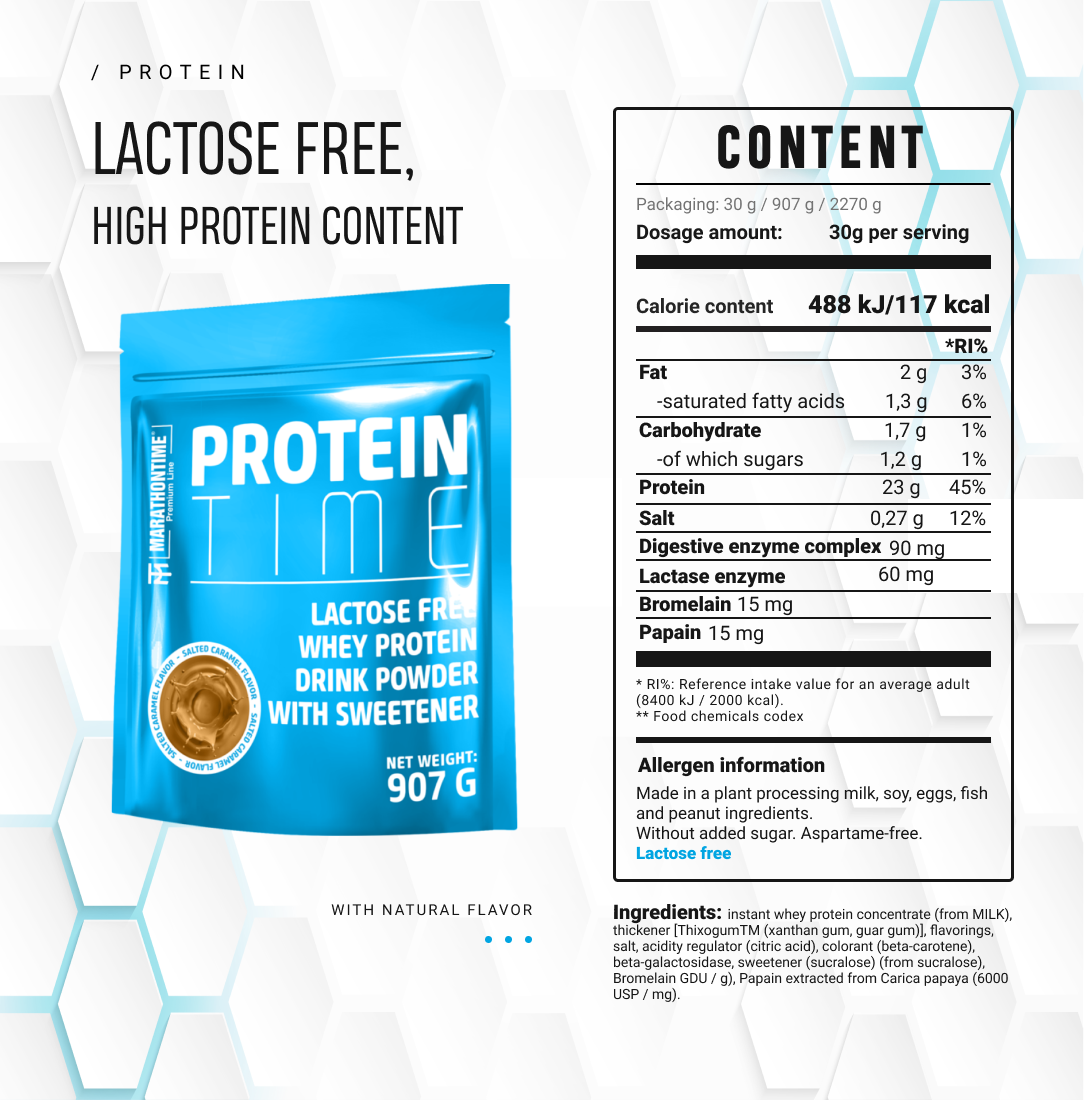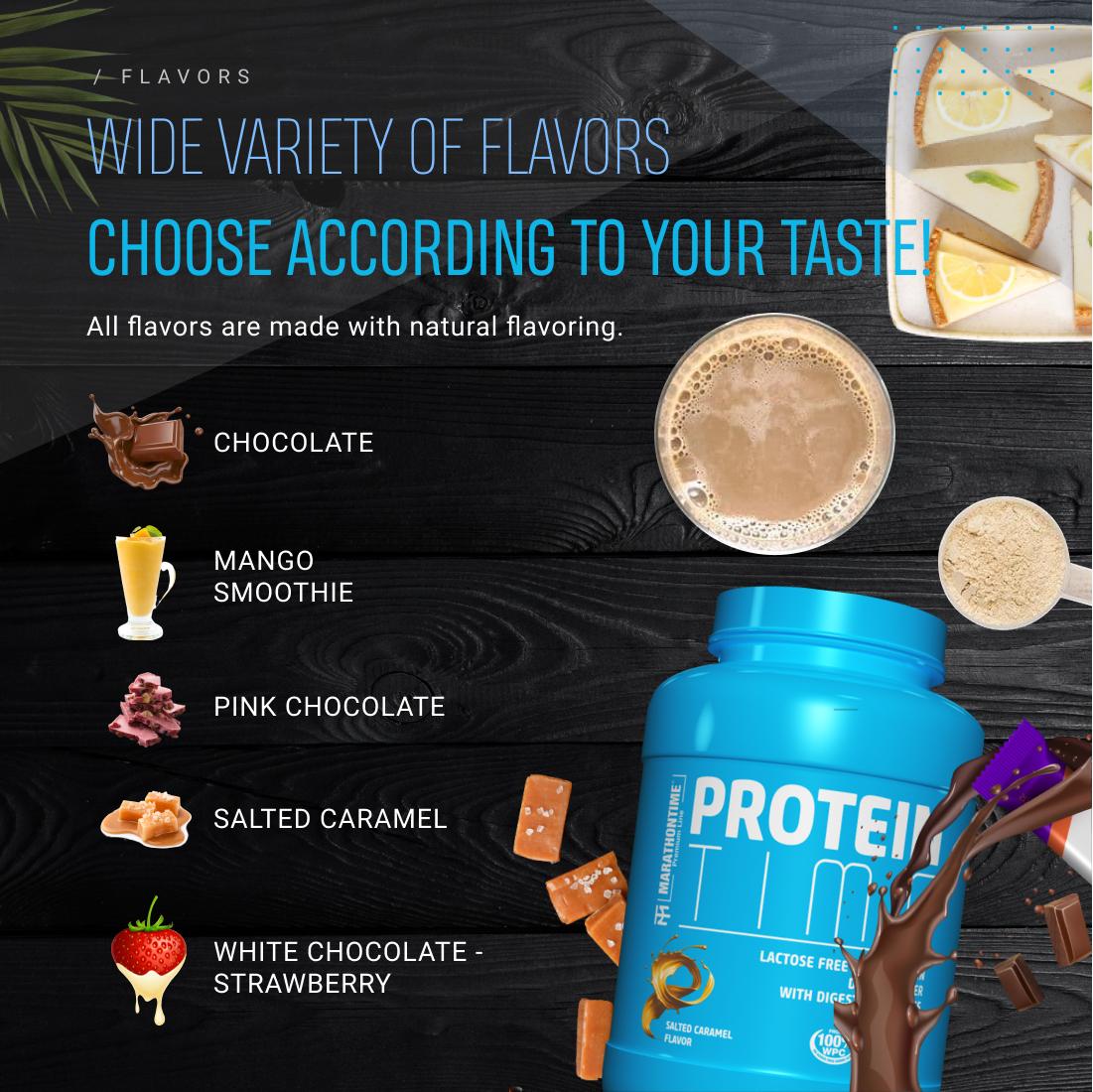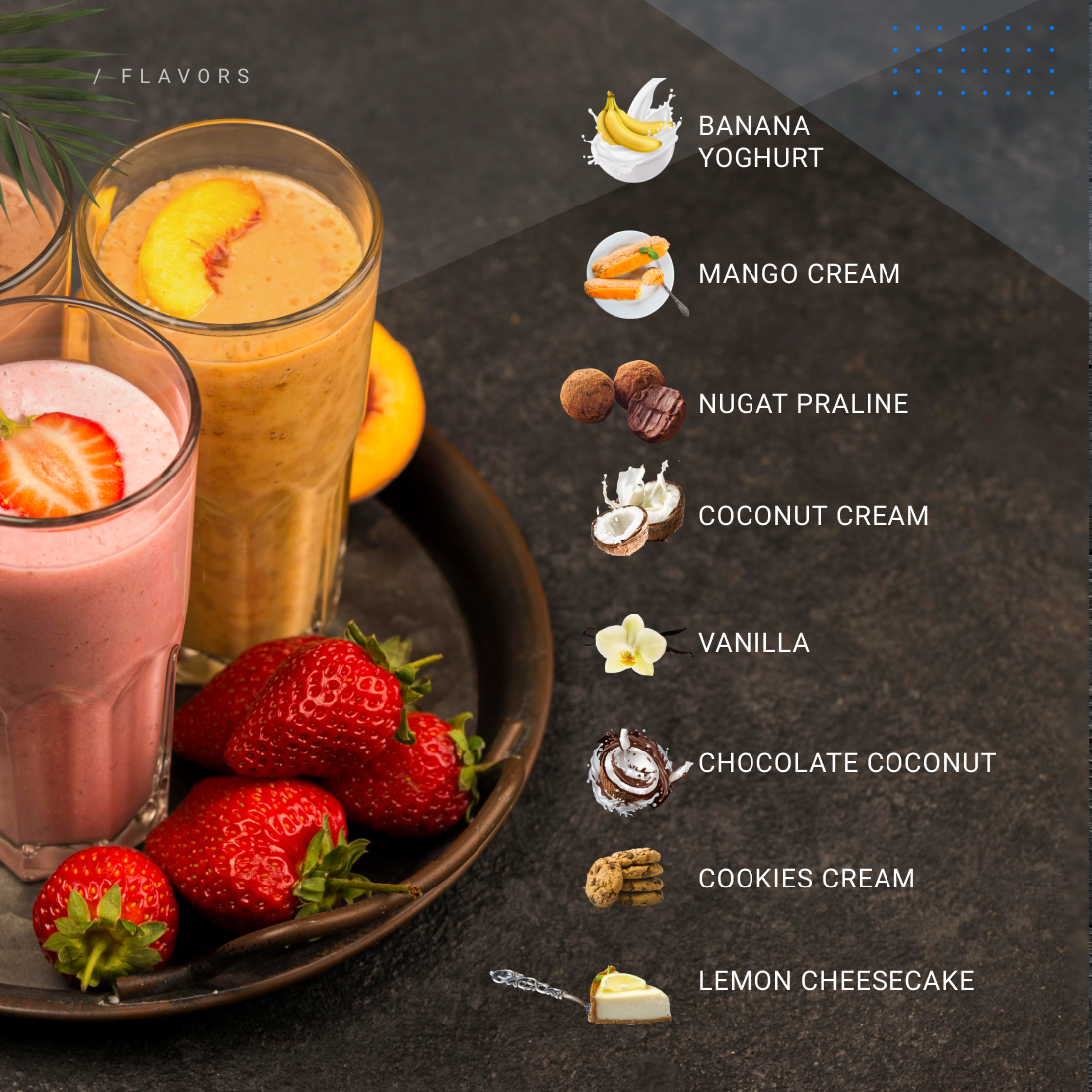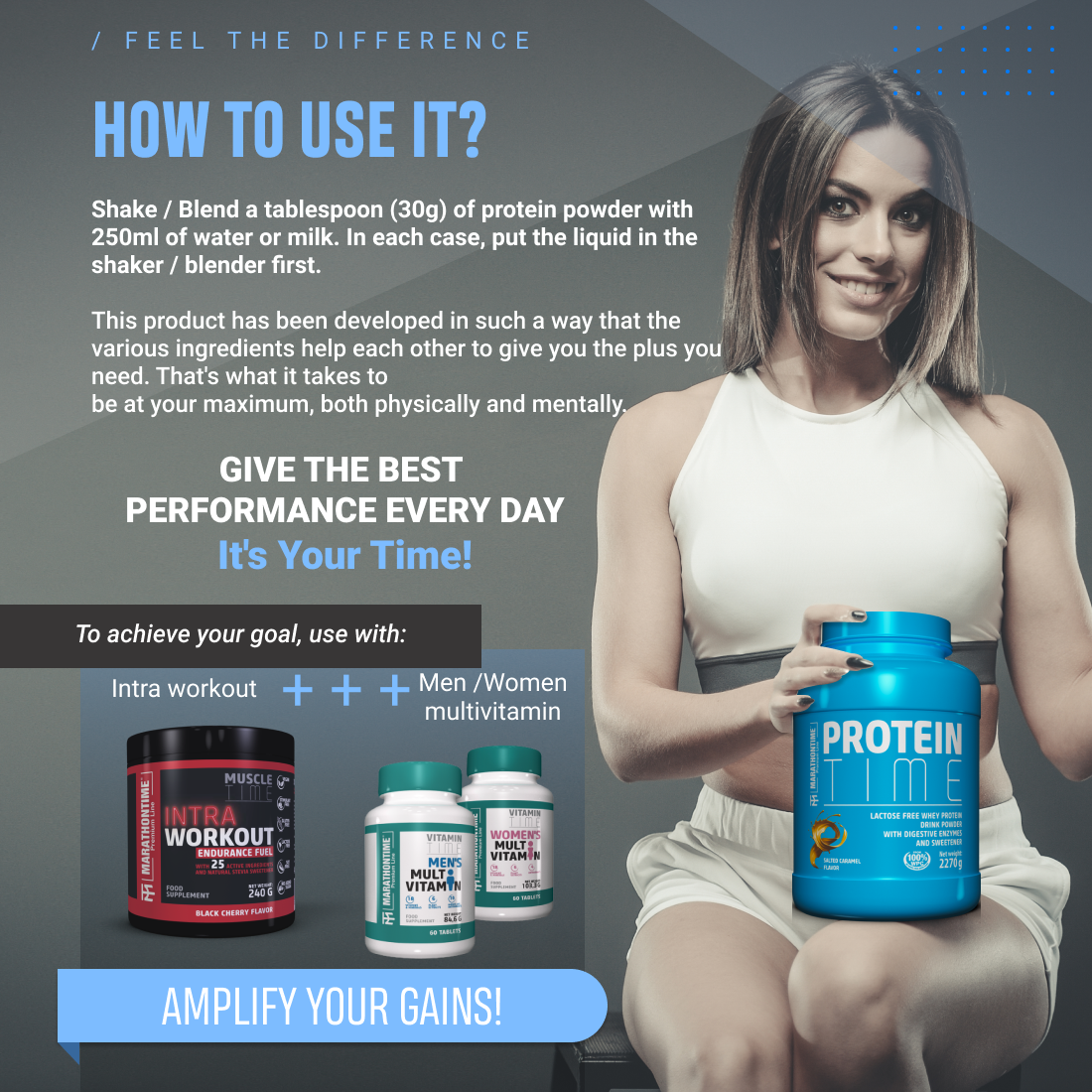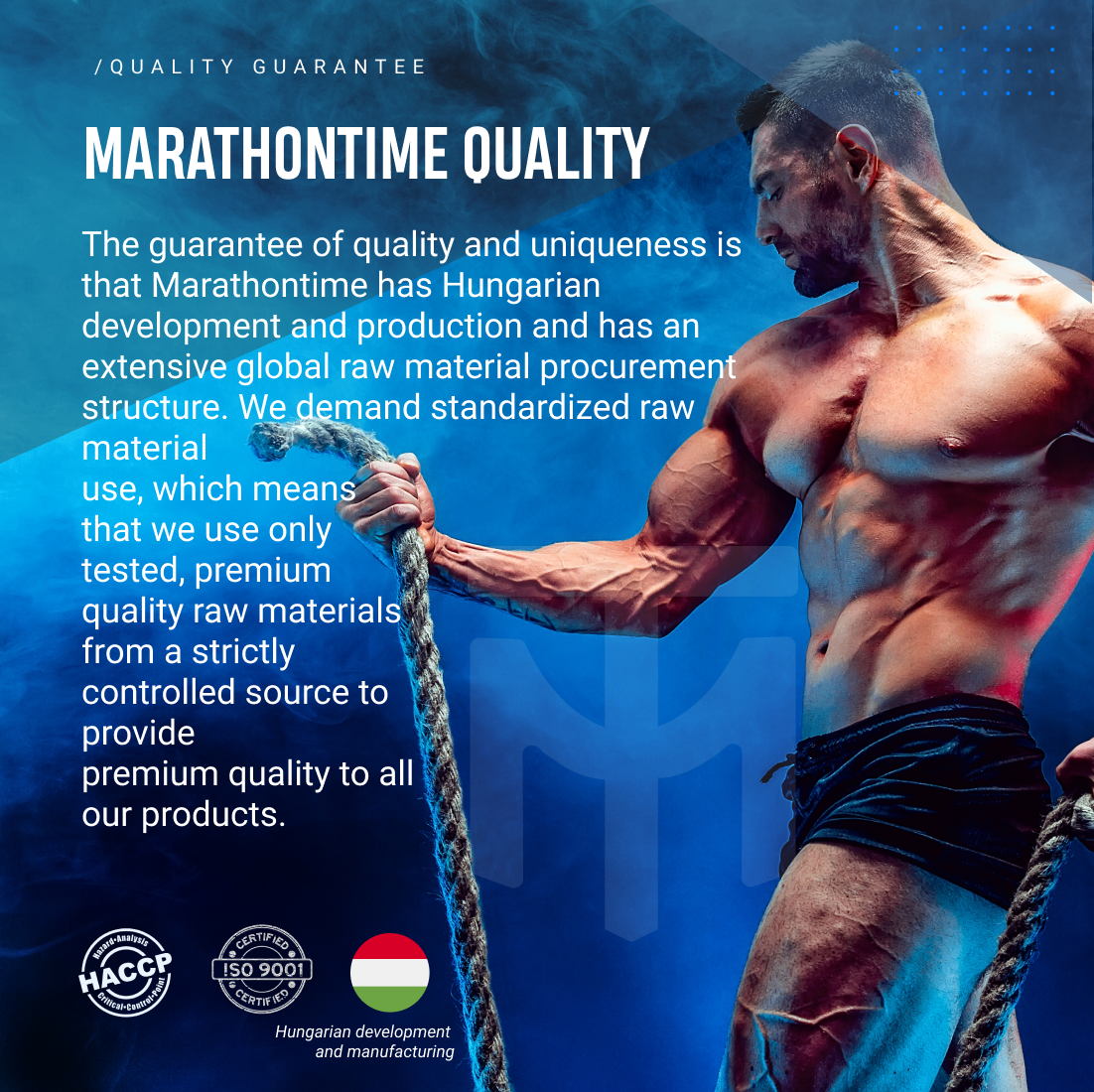 Reviews

7 rating



Petra Gunázerné Kolonics
|

22/11/2021
Kedvenc izesítésem. Nem túl édes, lágy íz. Nem habzik fel. Jól oldódik. Egyszerűen tökéletes.
Krisztian Duma
|

16/10/2021
Valami brutalis minosegrol van szó! Íz oldódás minőség verhetetlen! Nem beszélvr arról hogy adalékmentes!!! Ajanlom!!! Es koszonom az ajandekokat! Nagyon korrekt ceg vagytok!
Márió
|

20/11/2020
Zoli
|

30/09/2020
Sokféle fehérjét próbáltam már, de eddig ez a kedvencem. Vízzel és tejjel is nagyon finom és krémes állagú.
K. Vivi
|

04/07/2020
Számomra a legnagyobb előny a Protein Time finom ízein kívül, hogy egyáltalán nem okoz puffadást és egyáltalán nem görcsöl a hasam tőle, mint ahogy a többi shaketől szokott:) Csak ajánlani tudom!
Sz. Gergő
|

28/06/2020
Már több hónapja használom a Marathontime fehérjéit és teljesen meg vagyok elégedve vele. Edzés után fogyasztva egyszerűen erőt ad, érzem ahogy dolgozik a testemben... Imádlak Titeket!
R. Miklós
|

01/05/2020
Erősen vezeti a piacot..Rengeteg fehérjében csalódtam már, a Protein Time viszont kítűnően oldódik, a sós karamell íz egyszerűen csodálatos
Buy it in a pack with discount!
Pro Training Pack
Protein Time Pack
Teljesítmény csomag
Protein Time 907g Ajándék 300g BCAA Fortéval
1 db Protein Time Laktózmentes Fehérje 907g vásárlása mellé + 1db BCAA Forte Time 300g ingyen!
Protein Time + Sweetener
Protein Time + Pasta