MT ISO Time Mango Smoothie 900g EU LACTOSE FREE
| | |
| --- | --- |
| Availability: | In stock |
| Unit price: | € 0.74/serving |
| Expected delivery: | May 20, 2022 |
Ajándék termék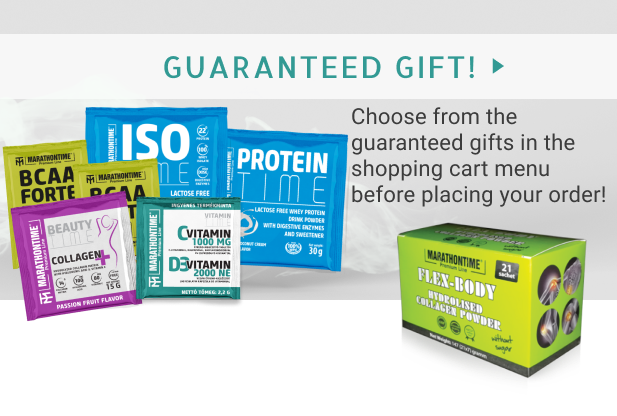 Description
 Iso Time - Lactose Free Protein Isolate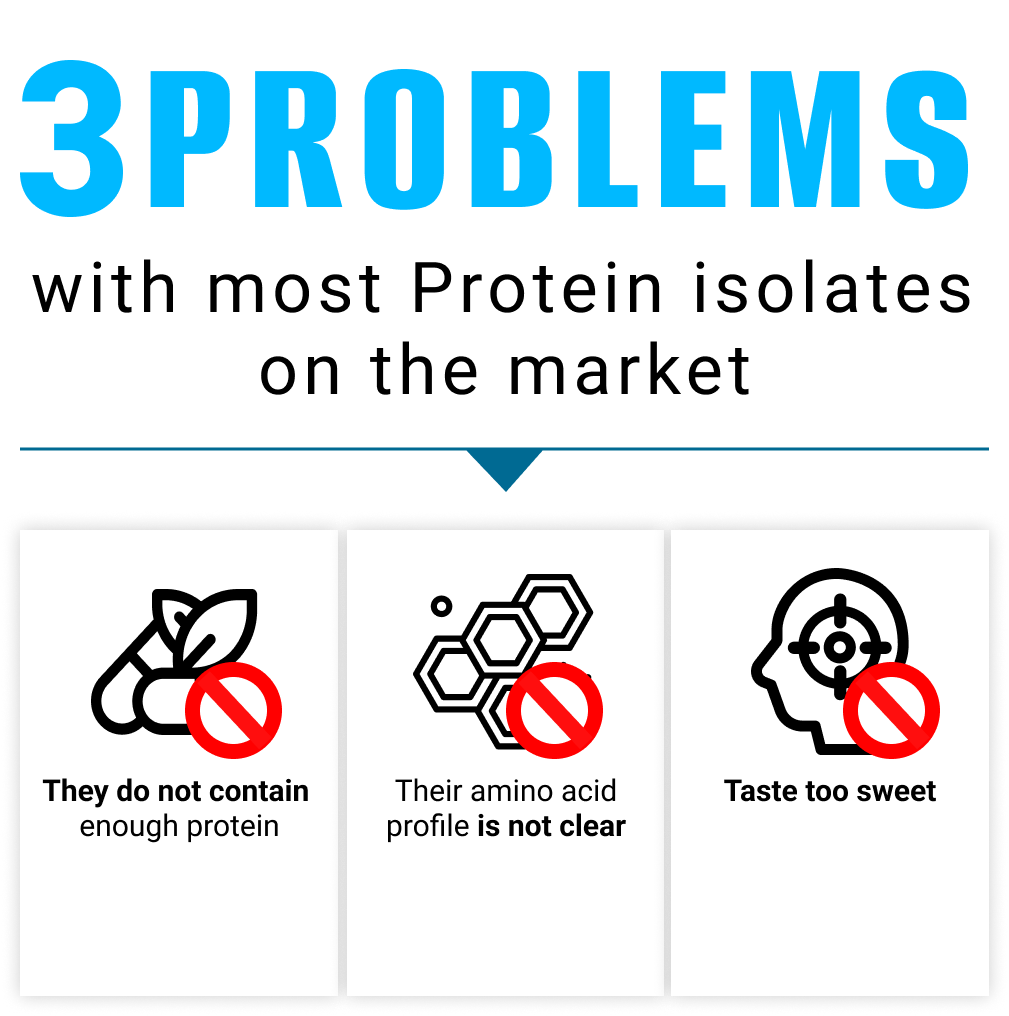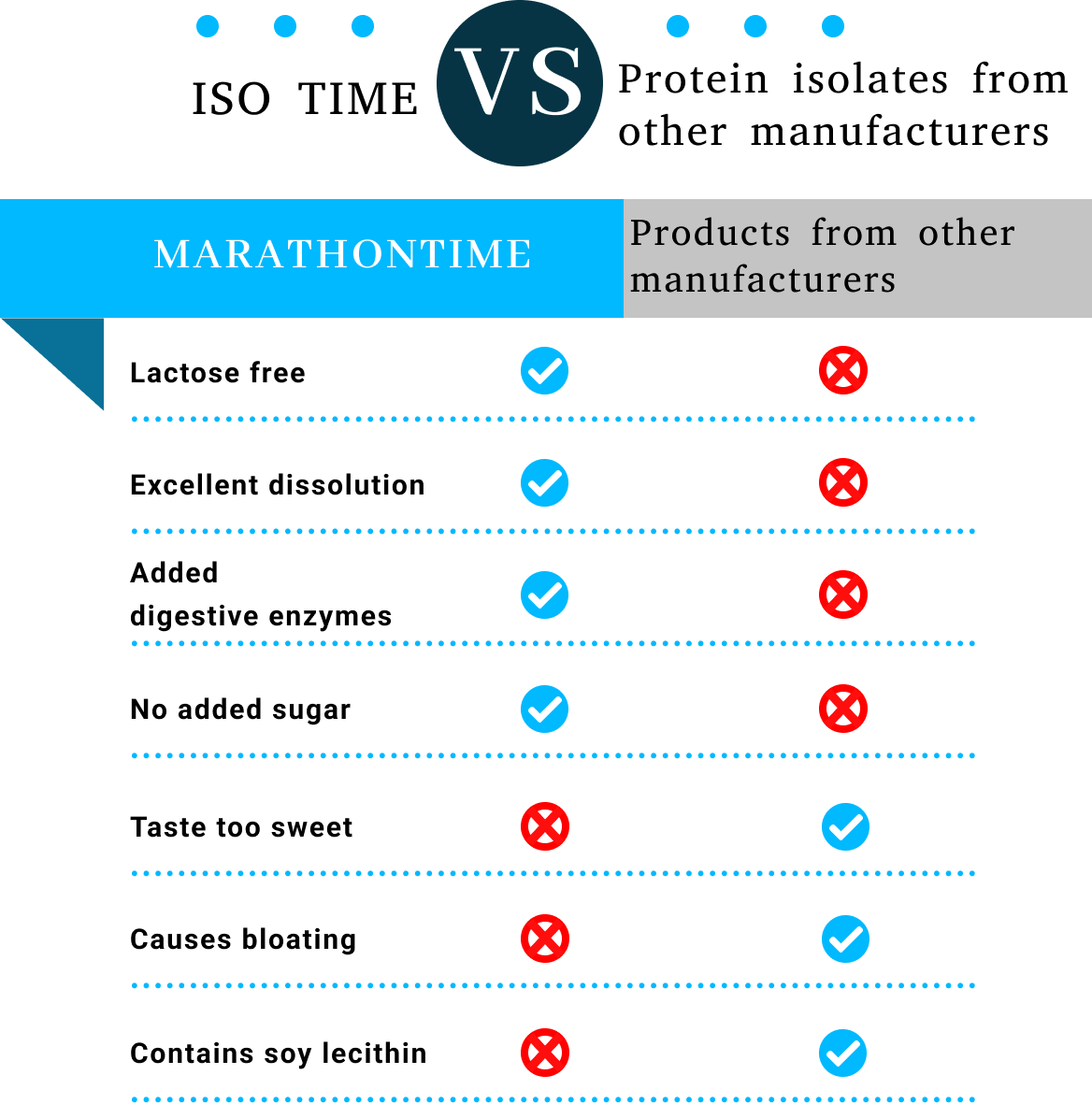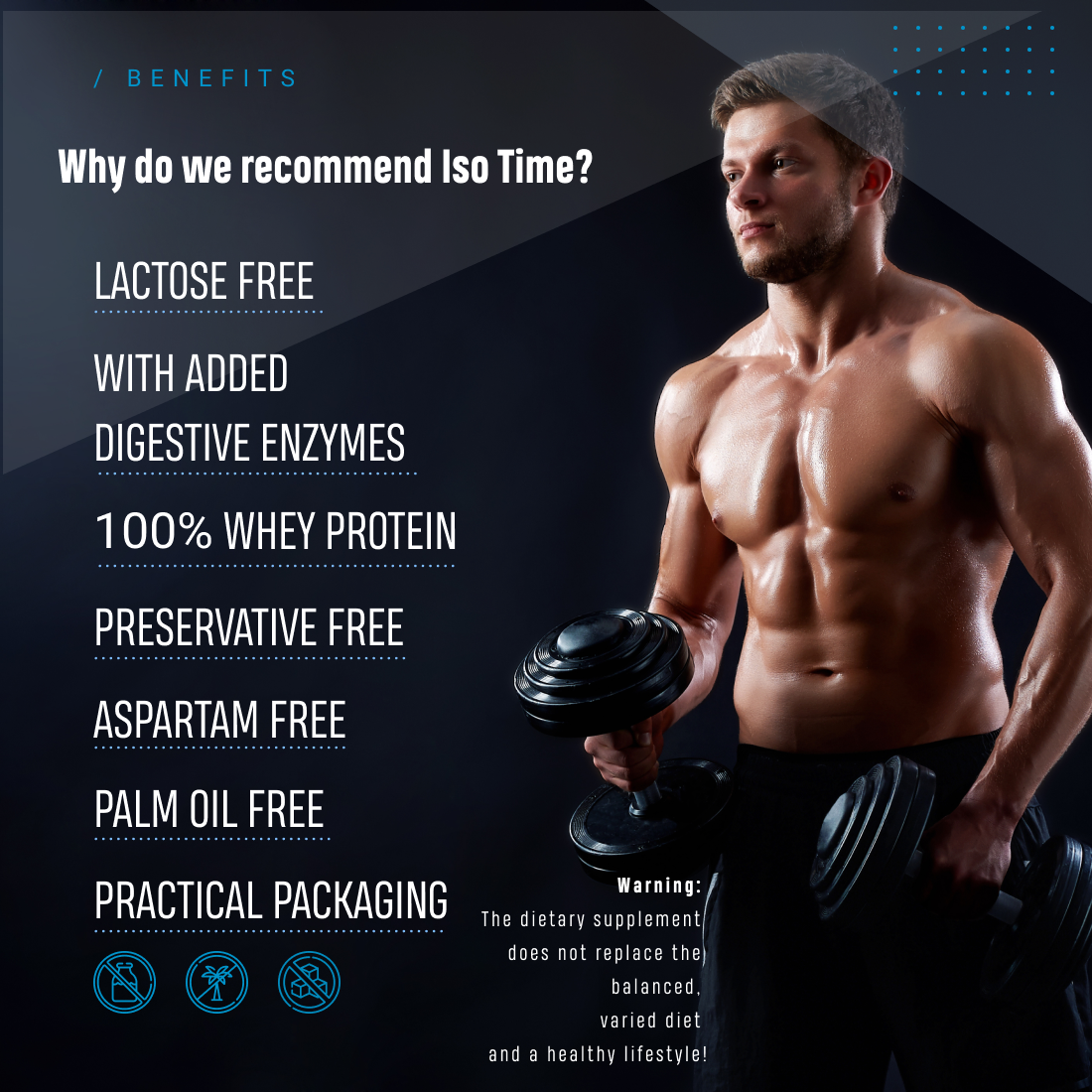 Recharge with the new Premium Iso Time Lactose-Free Protein Isolate!
Whey protein isolates are among the purest forms of whey protein, and whey protein isolates have a higher protein content than whey protein concentrates.

Adequate amount and quality of protein intake is essential for regeneration and muscle building, but there are many other positive physiological effects of protein on the body.
· Protein keeps the pH of the blood in balance.
· Protein Serves as an energy source when there are no carbohydrates available (eg weight loss)
· Protein is involved in hormone formation and maintenance of hormone levels
· Protein contributes to the proper functioning of the body's immune system
· Protein helps maintain fluid balance in the body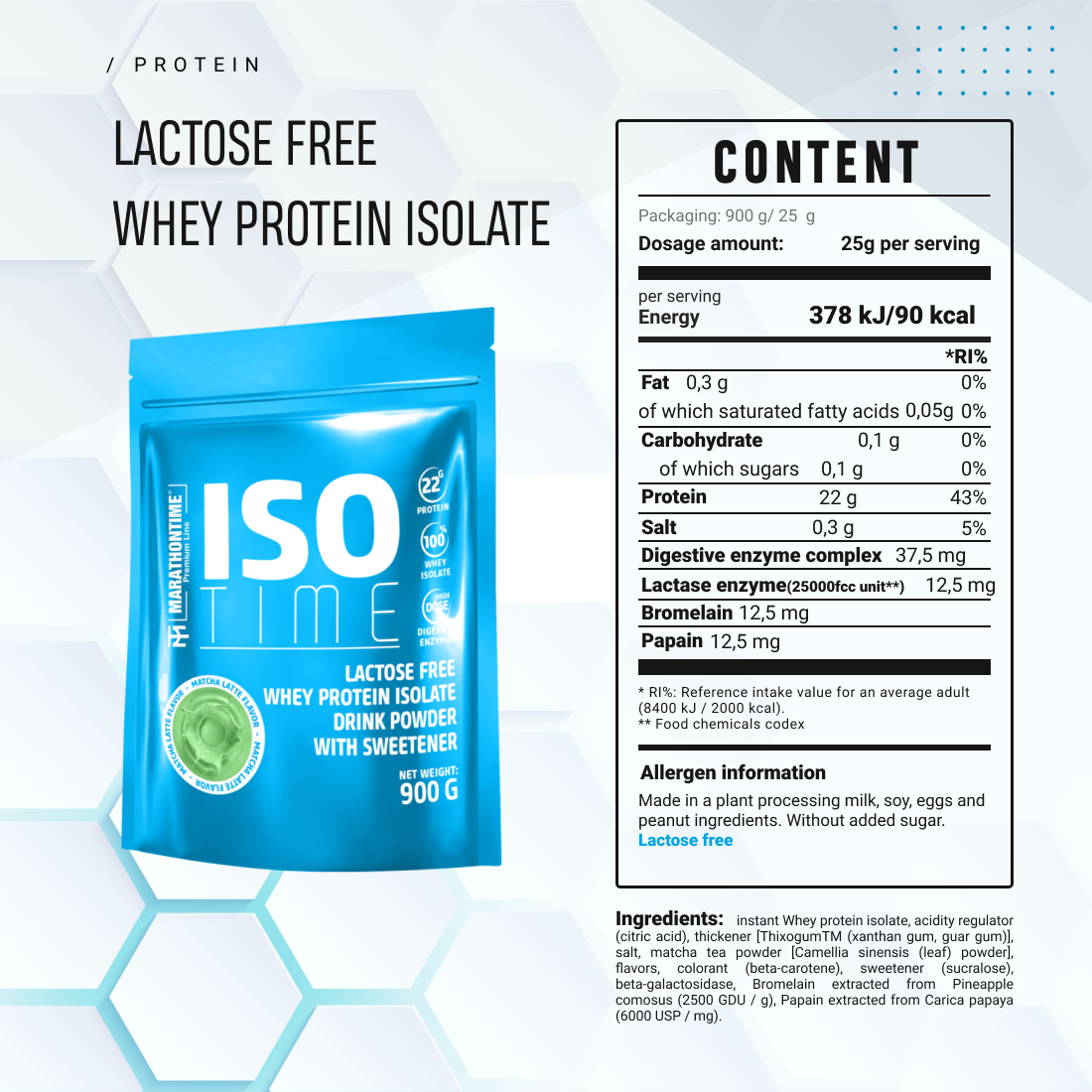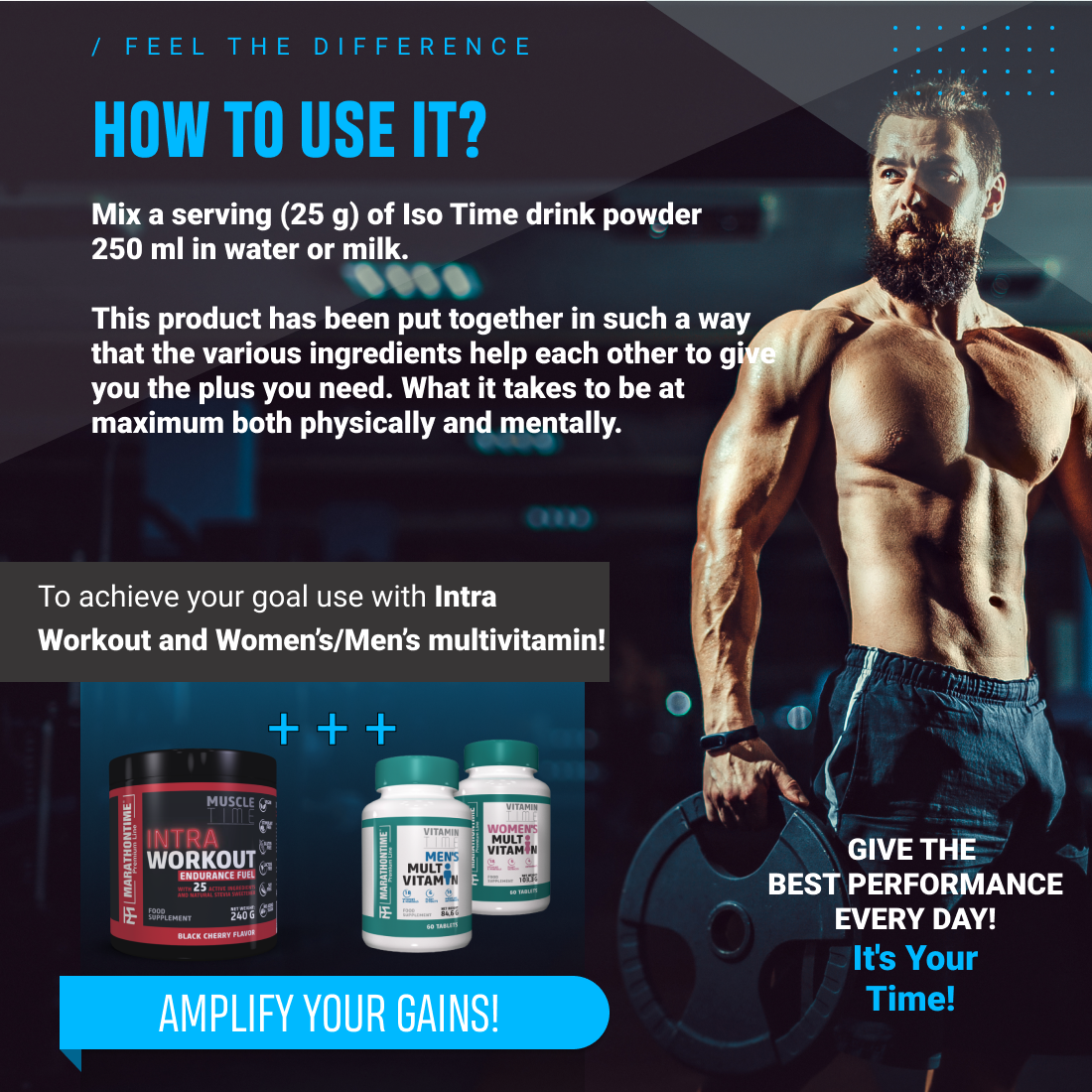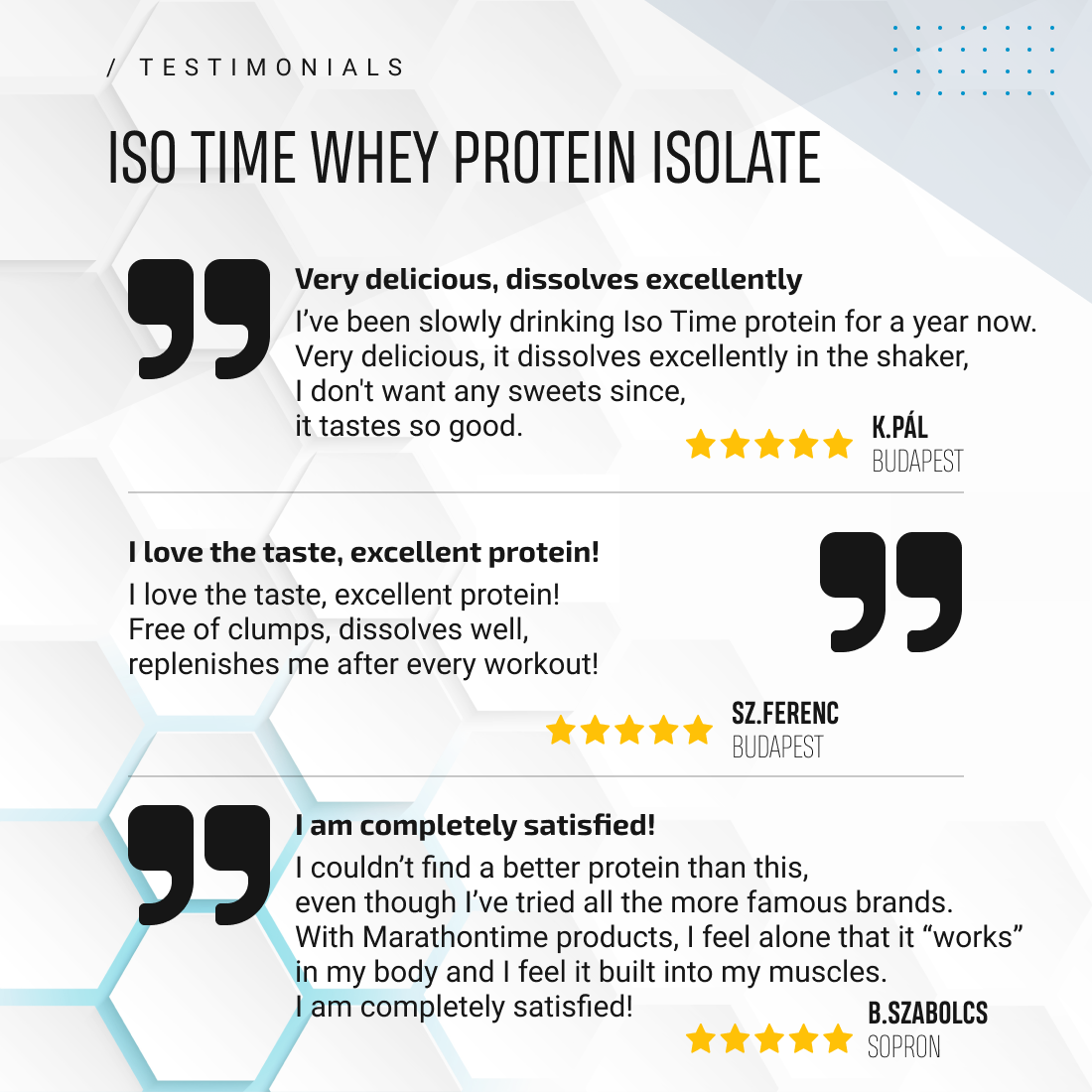 Reviews

7 rating




SAti
|

18/04/2022
Jó shakerben jól oldódik. Egyátalán nem mondhatni, hogy túl édes lenne.
K. Pál
|

18/12/2020
Már lassan egy éve iszom az Iso Time fehérjét.Nagyon finom, kítűnően oldódik a shekerben, édességet se kívánok azóta, annyira jó íze van.
Sz. Ferenc
|

15/12/2020
Imádom az ízét, kítűnő fehérje! Csomósodás mentes, jól oldódik, feltölt minden edzés után!
B. Szabolcs
|

13/06/2020
Ennél jobb fehérjét nem találtam senkinél, pedig már az összes híresebb márkánál próbáltam. A Marathontime termékeknél érzem egyedül azt, hogy "dolgozik" a testemben és érzem ahogy épül be az izomzatomba. Teljesen meg vagyok elégedve!
H.F.
|

25/05/2020
Finom protein, előny hogy laktózmentes, nagyon szimpatikus volt a sok ajándék és termékminta a rendelésemhez. Köszönöm!
Kornél
|

25/05/2020
Jó lett!
P.K.
|

25/05/2020
Ha valaki szereti a mangó ízét, akkor ez is tetszeni fog neki, állagra oldódásra jó lett.