Hydrolyzed Collagen - with Hyaluronic Acid 300g Sakura flavor
| | |
| --- | --- |
| Availability: | In stock |
| Unit price: | € 0.65/serving |
| Expected delivery: | May 20, 2022 |
Ajándék termék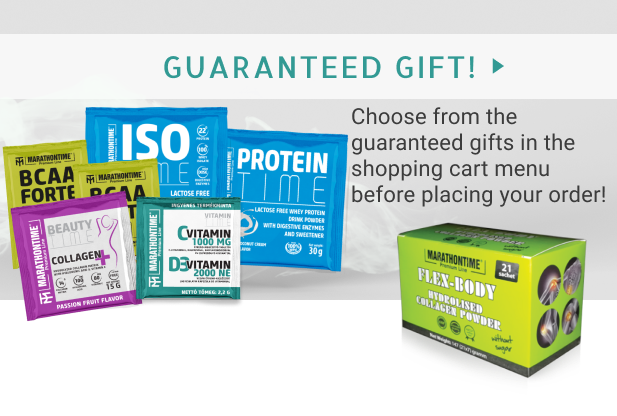 Description
Hydrolyzed Collagen - With Hyaluronic Acid and Vitamin C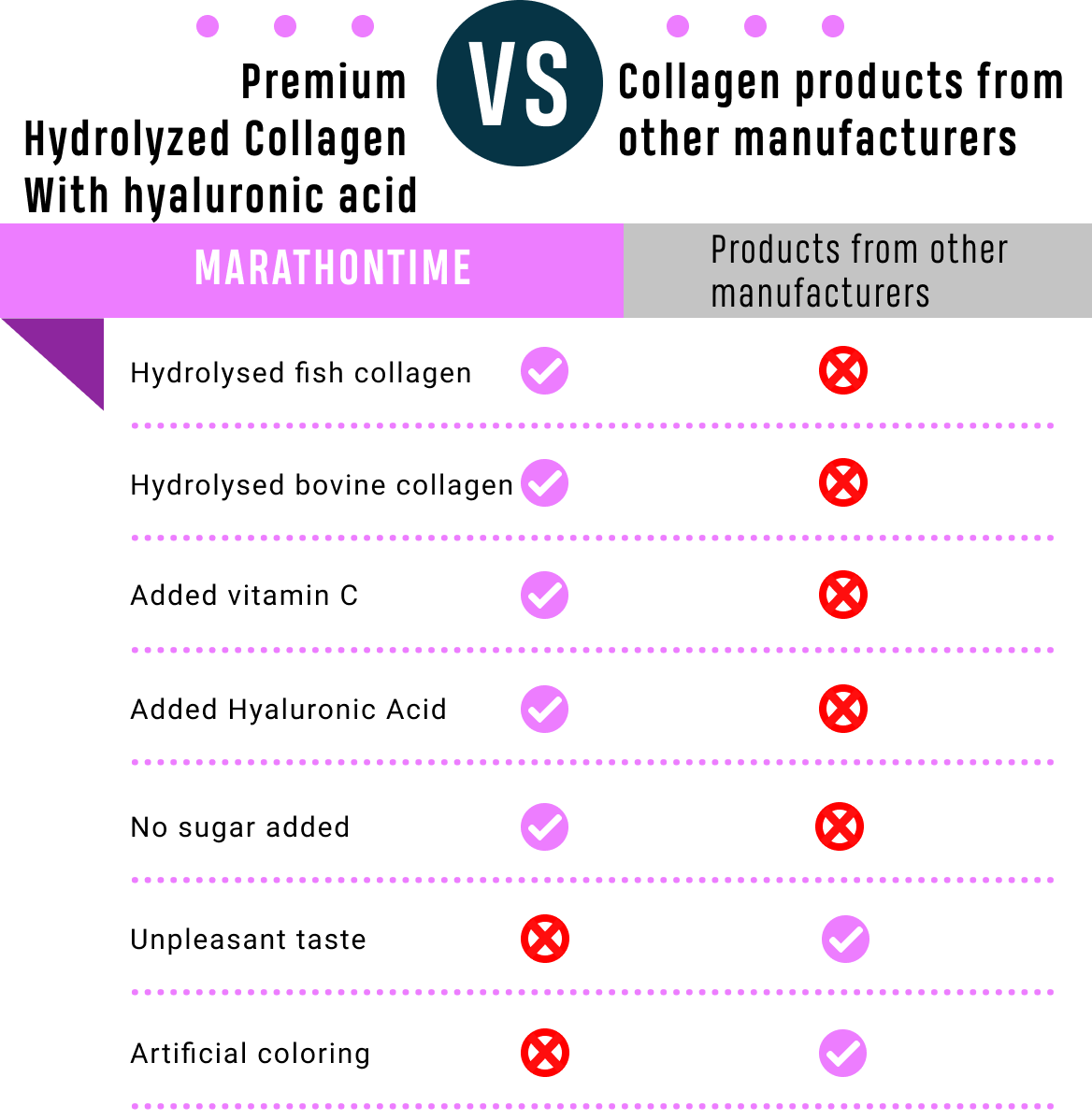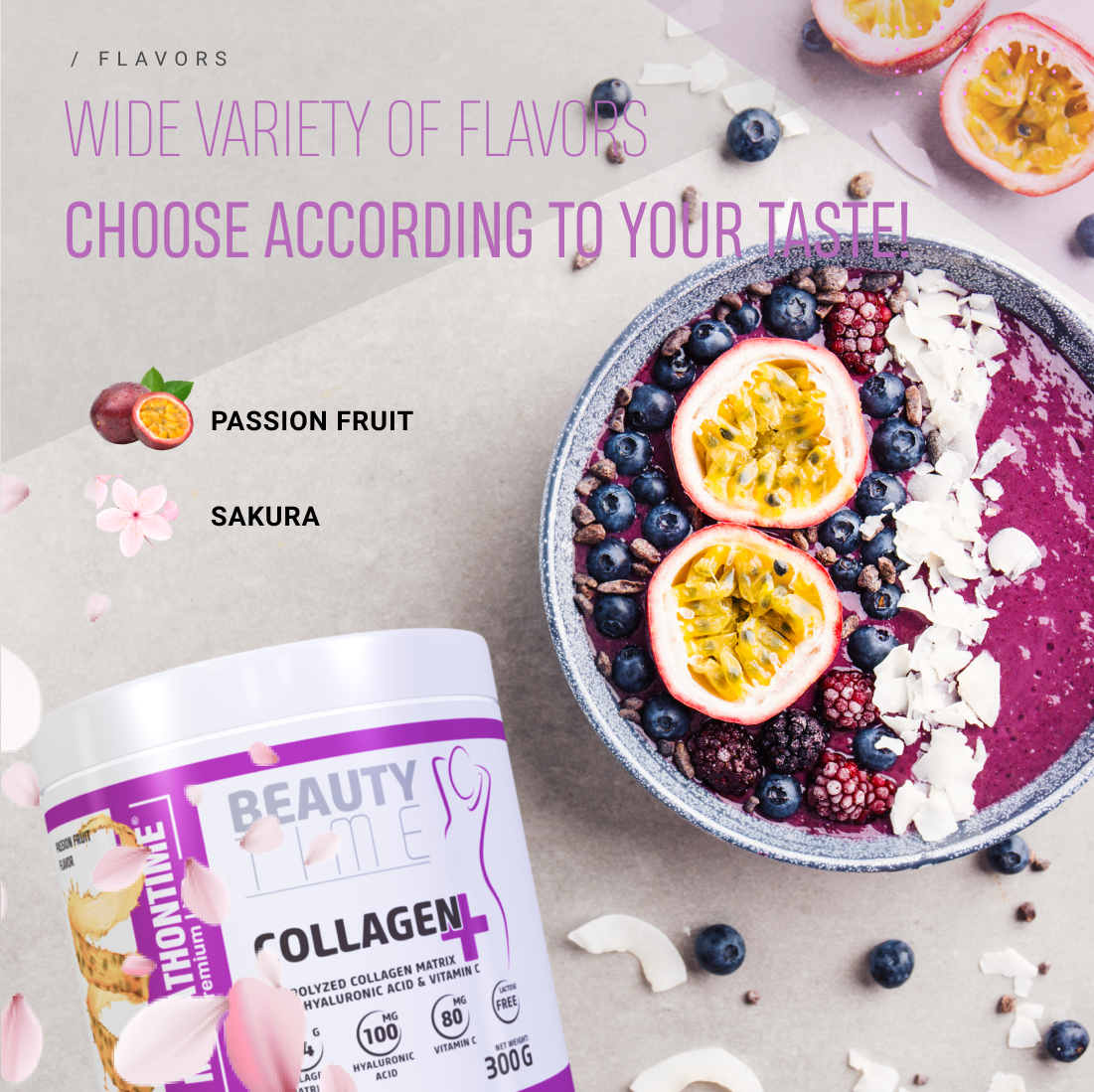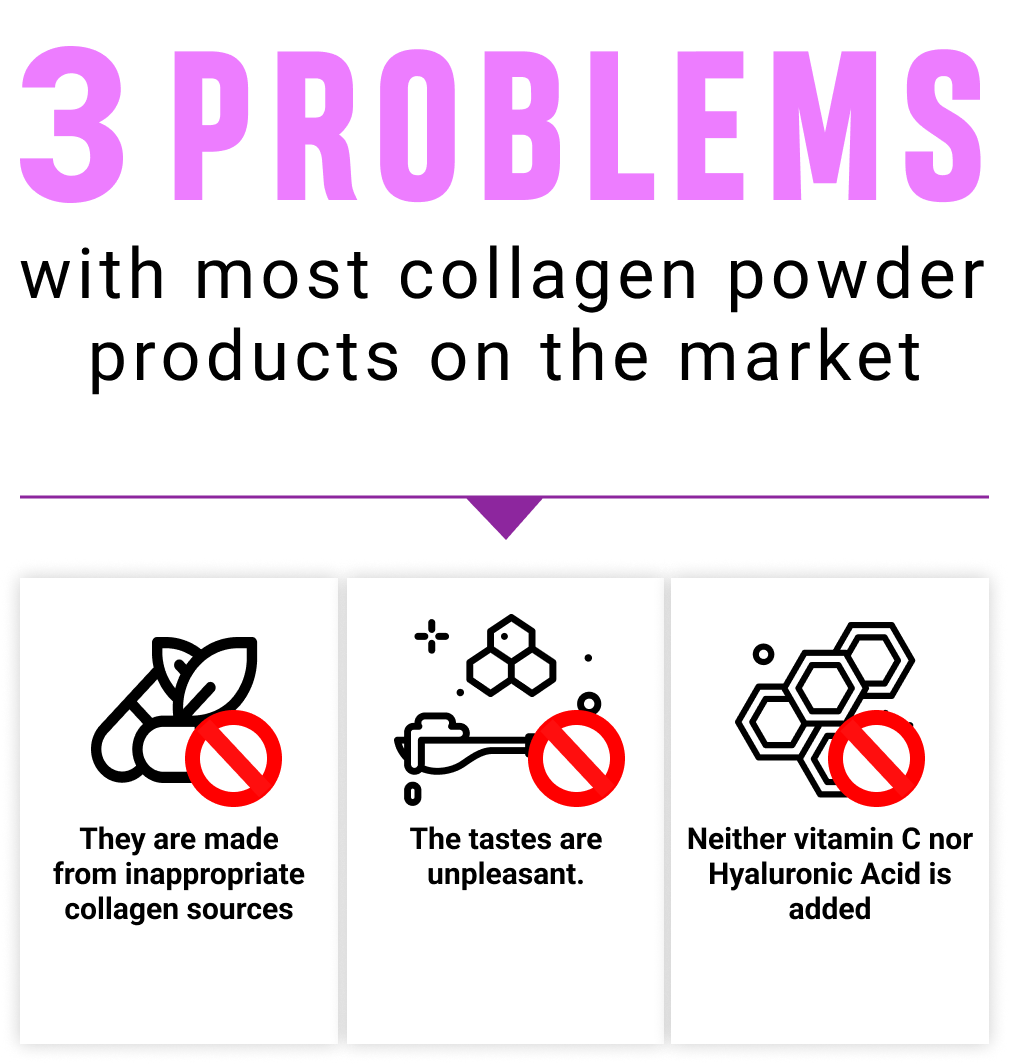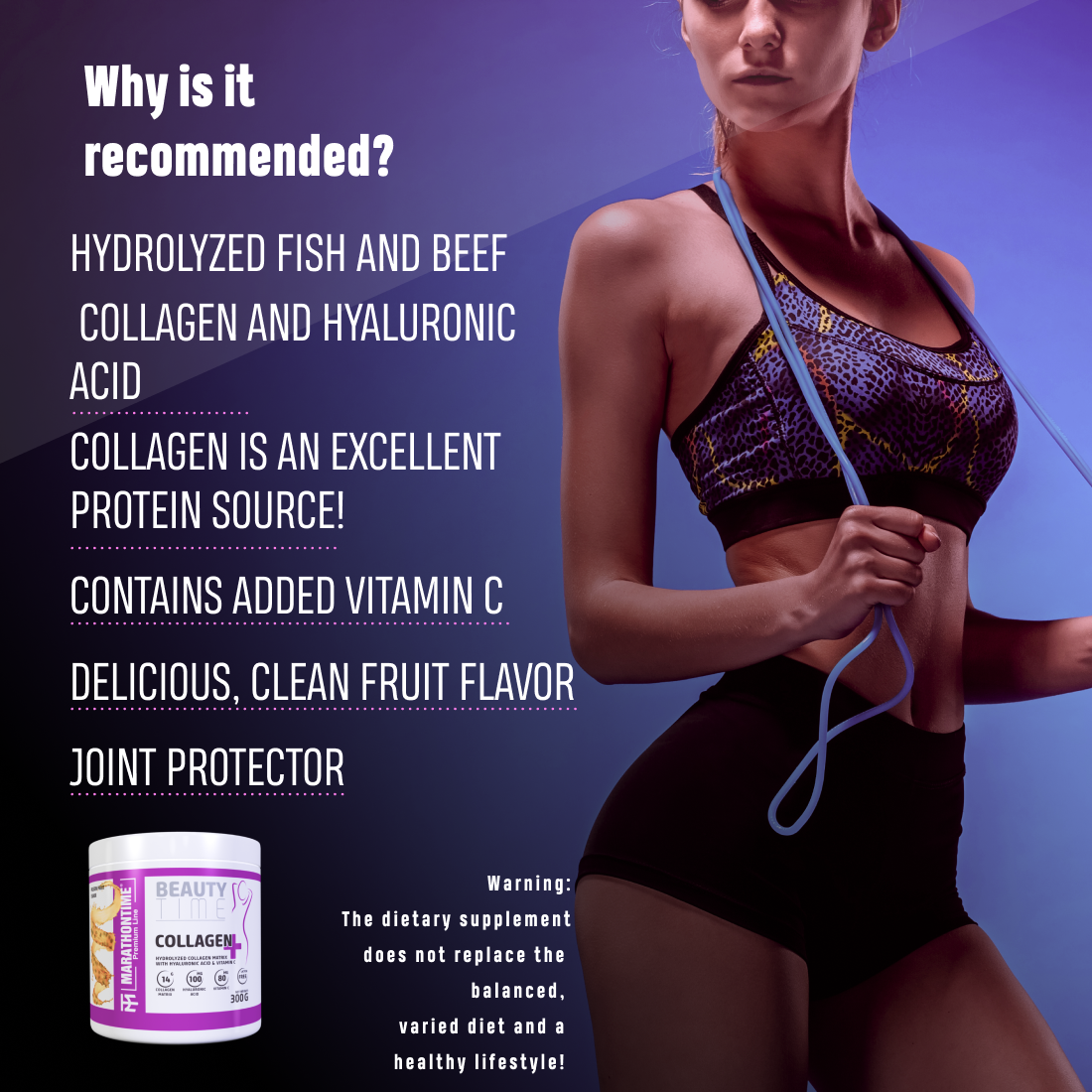 Why do we recommend Marathontime Hydrolyzed Collagen?
Contains hydrolyzed fish and beef collagen
Collagen is a useful source of protein!
Contains added vitamin C
Sugar Free
Delicious, fruity flavors
Practical packaging
What are hyaluronic acid and collagen good for?
They are also called compounds of freshness and healthy, radiant skin from within. It is no coincidence that both have been used with preference in the beauty industry for a very long time. The human body itself produces these substances, which play an equally important physiological role in the bodies of men and women. But their production slows with age, so they may need to be replaced.
Vitamin C added contributes to the formation of collagen and, through it, to the maintenance of normal bones, cartilage, blood vessels, skin, gums and teeth. *
* Claims scientifically substantiated by the European Food Safety Authority (EFSA) and authorized by the European Commission (EC).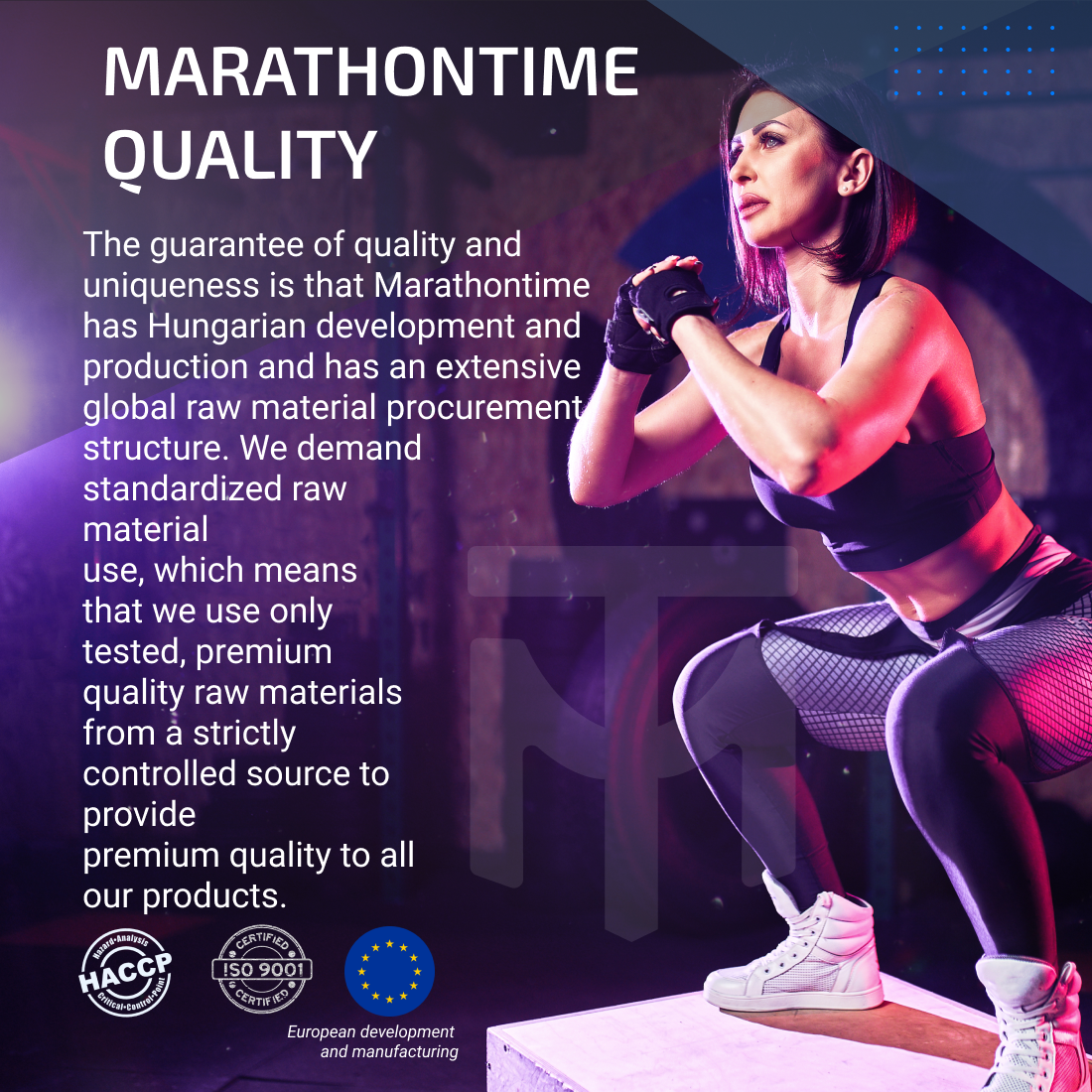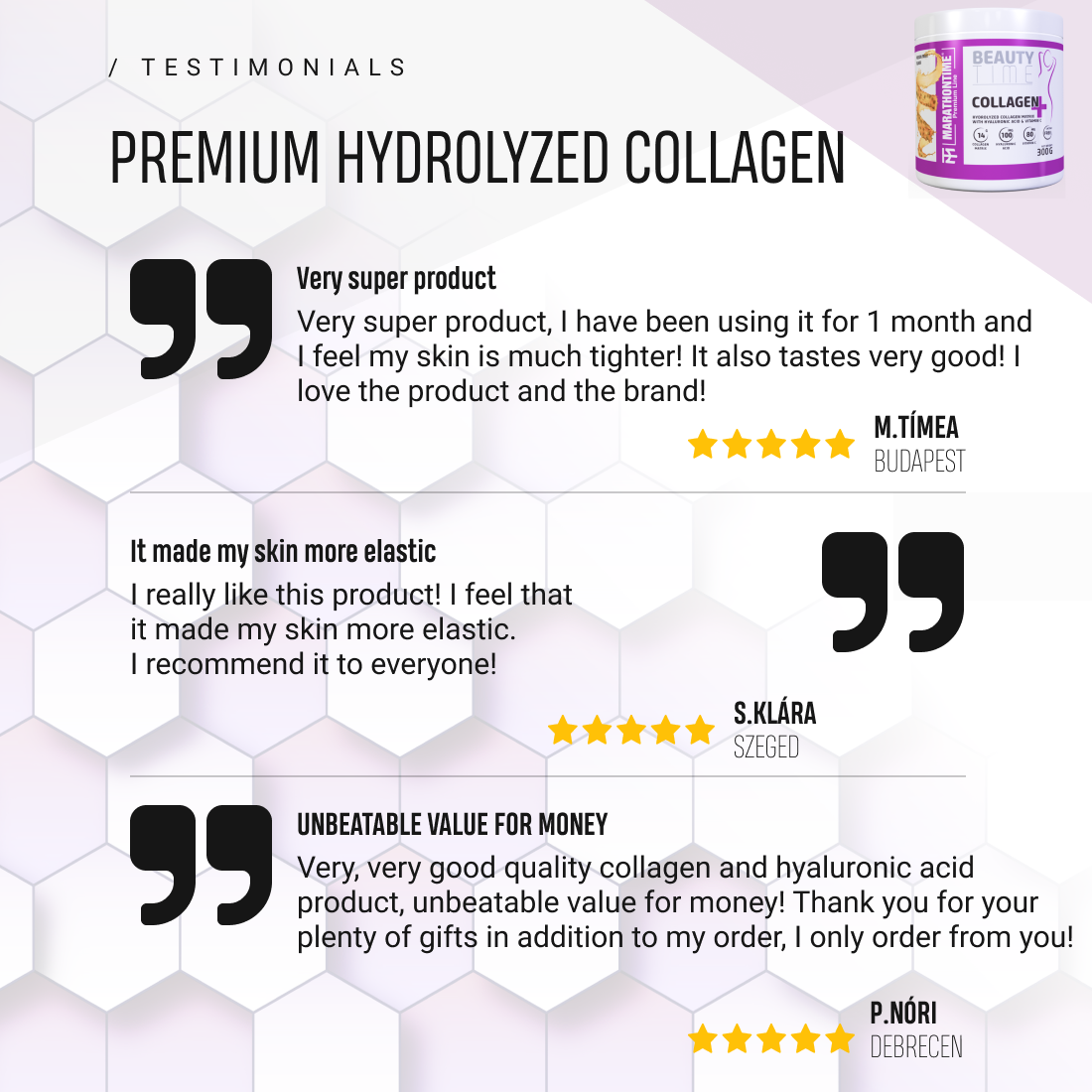 Reviews

5 rating




Evelin
|

10/04/2021
A kedvenc termékem a webshopból! :) Segítség a szépségnek az izületeknek, porcoknak, körmöknek. Szemmel láthatóan rugalmasabb a bőr.
Evelin
|

05/03/2021
Tökéletes! Minden szempontból, prémium por állag, finom íz! A sakura nekem jobban ízlik, de a passion fruit is kellemes!
P. Nóri
|

10/12/2020
Nagyon-nagyon jó minőségű kollagén és hialuronsav termék, verhetetlen ár/érték arányban! Köszönöm a rengeteg ajándékot is a rendelésem mellé, én már csak tőletek rendelek!
Klára
|

22/09/2020
Nagyon szeretem ezt a terméket! Érzem, hogy rugalmasabb lett tőle a bőröm. Ajánlom másnak is!
B. Tímea
|

05/08/2020
Nagyon szuper termék, 1 hónapja használom de érzem, hogy sokkal feszesebb a bőröm! Teljesen feltöltött! Ízre is nagyon jó! Csak ajánlani tudom a terméket és a forgalmazót!