More pictures






CLA
CLA (Conjugated Linoleic Acid) Dietary Supplement Soft Gelatin Capsules with 400mg Active Ingredient
Average Rating:

(4)

Unit price:
€ 0.13/capsule
Expected delivery:
April 19, 2021
Availability:

In stock
CLA (Conjugated Linoleic Acid) Dietary Supplement Soft Gelatin Capsules with 400mg Active Ingredient

Lactose free
High dose active ingredient

No added sugar

Popular product

For supporting an active lifestyle
Buy it in a pack with discount!
Collagen - Carni Liquid - Cla Package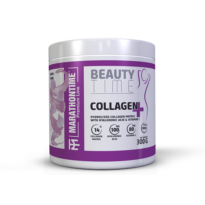 +
+
Women's toning package
Description
Instruction for use: Take 2 softgel capsules daily
Size: 80 softgel capsules
Supplement facts:
Content
per serving (4 capsules)
Safflower oil
2000 mg
  - of which conjugated linoleic acid (CLA)
1600 mg
Ingredients: Safflower Oil (Carthamus tinctorius L Seed Oil), Gelatin, Humectant (Glycerol), Purified Water.
Reviews

4 rating



T. Detti
|

26/12/2020
Szuper termék, kb. másfél hónapja szedem és beállította az anyagcserémet és csökentette az étvágyamat, -4 kg eddig. Ajánlom.
Márió
|

20/11/2020
T. Alexa
|

22/09/2020
Újra szépnek érzem magam és ez a Marathontime-nak és a CLA-nak köszönhető, aerobik mellé kiváló választás!
H. Orsi
|

25/05/2020
Rengeteget segít, megfelelő étkezéssel és edzéssel nagyban támogatja zsírégetést, hatásos termék